William Ulrich is President of Tactical Strategy Group, Cofounder at Business Architecture Associates, President of the Business Architecture Guild, and a Cutter Consortium Fellow. As a management consultant for more than 40 years, Mr. Ulrich continues to serve in the role of advisor, mentor, and workshop leader to corporations and government agencies worldwide. He is a thought leader in the fields of strategy execution, business and IT transformation, and business architecture. Mr. Ulrich has the unique ability to engage executives as well as practitioners across business and IT boundaries to facilitate and streamline transformation strategies. His transformation workshops have been widely attended by organizations worldwide.
Mr. Ulrich incorporates his IT transformation expertise with his extensive business architecture and business transformation experience to delivery end-to-end solutions that align to business strategy while transitioning into actionable solutions. He designed the "Dynamic Rules-Based Routing Map™", which is a way of designing and articulating event and state-based workflow. Routing maps enable the redesign of manual and automated workflow and serve as the basis for scalable hyperautomation.
As a Business Architecture Guild® cofounder, Mr. Ulrich contributed significantly to the formation of the Guild's Business Architecture Framework™ and played a major role in defining the now accepted de facto approach to business architecture used worldwide. He is a principal contributor to A Guide to the Business Architecture Body of Knowledge® (BIZBOK® Guide) and remains editorial advisor to the BA Guild editorial board.
Mr. Ulrich is a pioneer in business-driven IT transformation, having authored a The Systems Transformation Methodology (TSRM®), which has been used on numerous IT transformation projects worldwide throughout the 1990's. Active in the international standards community, Mr. Ulrich serves as co-chair of the OMG, Architecture-Driven Modernization task force, which has produced a wide range of software analysis and metric standards. He has additionally participated in work related to updating Open Group's TOGAF standard.
Mr. Ulrich has authored or coauthored several books including Legacy Systems: Transformation Strategies, Information Systems Transformation: Architecture-Driven Modernization Case Studies, and Business Architecture: The Art and Practice of Business Transformation. During the 1990s, Mr. Ulrich coauthored two books defining strategies and techniques for identifying and resolving large-scale Y2K software challenges, with Computerworld naming his first book The Y2K Bible. Mr. Ulrich continuous to publish white papers and books that push the boundaries of business transformation, with his latest work posted on his corporate website.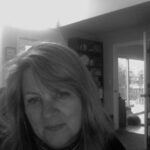 Kathleen Ulrich is Co-founder and Vice-President of TSG, Inc. Ms. Ulrich has had careers in corporate management and  education and has extensive experience with association management and not-for-profit organizations. Throughout her management career, Ms. Ulrich was recognized for her innovative ideas and entrepreneurial approach and specifically for her team building and contract management skills. After several years in her corporate role and after achieving a Master's Degree in Education, Ms. Ulrich began a new career as a teacher for students with disabilities and underserved youth. As part of her efforts to advance opportunities for these students, Ms. Ulrich became involved with community organizing, was noticed and encouraged by an internationally known activist and featured in local news reporting. As a co-founder of TSG, Ms. Ulrich is able to apply the skills she honed in her earlier careers. In addition to her responsibilities with TSG, Ms. Ulrich continues to be involved in organizing for her communities and takes a strategic approach to organizing. She has been interviewed on local television and in the press for this work. Ms. Ulrich is a Co-founder of the Business Architecture Guild® and currently serves as Executive Director. She looks forward to the continued success and contributions of TSG.